Mayan Astrology, Ancient Horoscopes, and YOU (Part 1)
2 months ago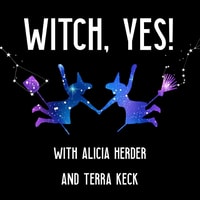 You're in for a cosmic ride with this one! 🌌 Get ready to dive into a universe where Mayan Astrology and ancient horoscopes collide with the modern world in our newest podcast episode, "Mayan Astrology, Ancient Horoscopes, and YOU (Part 1)."
Join us as we unravel the celestial secrets of the Mayans and how their cosmic wisdom connects to our lives today. From uncovering your destiny according to the stars to decoding the hidden messages of your birthdate, we're here to explore it all.
In this episode, we'll dish out the lowdown on:
How the Mayans saw the universe: Forget what you know about horoscopes, because the Mayans had a whole different cosmic playbook. We're breaking down their unique perspective on the cosmos.
Your Mayan Astrology profile: You think you've got your zodiac sign figured out? Wait until you hear about your Mayan counterpart. We'll guide you through the jungle of Mayan Astrology signs and what they reveal about you.
So, grab your cosmic latte, sit back, and tune in to the first part of this mind-bending series. By the time you're done, you'll be seeing constellations in a whole new light. 🌠🔮
Hosted by Alicia Herder and Terra Keck.
Produced by Marcel Pérez.
With Research Assistance provided by Brian Rainey.
Creative Directing by Mallory Porter.
Music by Kevin MacLeod.
Check out our merch on Teepublic!
"Spellbound" Kevin MacLeod (incompetech.com) Licensed under Creative Commons: By Attribution 3.0
Support Witch, Yes! by contributing to their tip jar: https://tips.pinecast.com/jar/witch-yes
This podcast is powered by Pinecast.